How Soon Do You Want To "Escape the Rat Race"?
Uncover The Latest Property Secrets Everyday Aussies Have Used To ACHIEVE FINANCIAL FREEDOM In As Little As 5 Years!
Plus, learn how our members have purchased more than $450,000,000 worth of real estate using our ground-breaking research and practical investing methods.
Dear Savvy Investor,
You don't want to miss this rare opportunity to escape the daily grind… We're going to show you realistic strategies to help you break free from the "rat race", and achieve the financial freedom you've been looking for all your life:
You're invited to join Australia's Most Respected Property Mentors for a FREE practical workshop where you'll learn how to use smarter property investing strategies in today's market to potentially replace your income and set yourself up for early retirement - years sooner than you ever thought possible!
The unique systems and strategies we'll reveal have allowed the workshop presenters to buy literally dozens of profitable property deals, ranging from 'cheapie' properties under $100k (even today) through to multi-million dollar development sites.
You'll see and learn from actual case studies of everyday Aussies who went FROM ZERO PROPERTY INVESTING EXPERIENCE to FINANCIAL FREEDOM in as little as 5 years!
We'll show you HOW THEY DID IT, and give you practical insights into the strategies they employed to escape the rat race and use property as their main source of income.
The "FINANCIAL FREEDOM SUMMIT" For Australia's Smartest Property Investors
In just one day, you'll discover:

"Financial Freedom Strategies" for TODAY'S PROPERTY MARKET!
Fortunes will be made and lost in the next 2 years as a NEW PHASE in the property market is already taking hold.
Those who are educated and prepared stand to make substantial profits… while those who sit by, paralysed by uncertainty, will miss out on one of the greatest redistributions of wealth in recent history!
But in the new market, 'traditional' investing strategies have become redundant and ineffective. To succeed and prosper, you MUST learn the RIGHT strategies for profiting in today's market!
Using the latest fact-based research, we'll show you EXACTLY how the market is changing across the country, and how you must change your investing approach right now to PROFIT FROM THE NEW TRENDS.

How to FIND POSITIVE CASHFLOW PROPERTIES in today's market!
If you want to replace your income and become financially free, then "Cashflow is King".
Learn how "The 2% Filter" unlocks the secret to FINDING AFFORDABLE POSITIVE CASHFLOW PROPERTIES TODAY - without the need for any special tools or expensive software packages.
That's right… we'll train you in a technique that COSTS YOU NOTHING to use, but can make a massive difference to your ability to create a PASSIVE INCOME!
We'll even show you how it's possible to get positive cashflow AND CAPITAL GROWTH AT THE SAME TIME!
Through real life examples, you'll see the clever strategies we use to get superior rental returns from real estate, such as:
[CASE STUDY] How a young Sydney couple achieved rental returns of 10%+ on a "cheapie" deal purchased for less than $100K!
[CASE STUDY] How we're getting rental returns of 8%+ in TODAY's market... including the 5-figure postive cashflow from a property bought within 35 minutes of a major city.

How to PICK NEW BOOM SUBURBS before other investors find out!
Learn a simple but little-known test that tells you in moments whether a suburb has great potential for rapid price growth or should be avoided at all costs. 
Use this test to check for warning signs in suburbs where you already own property, and to tell before you buy your next property whether the suburb is more likely to rise or fall in value over the coming months!

How to SAVE THOUSANDS on your next property investment with these professional NEGOTIATION tactics!
Discover the secrets professional property investors use to shave tens or even hundreds of thousands off the purchase price of a property.
The same techniques you'll learn are being used effectively by our students RIGHT NOW - in TODAY'S MARKET - to achieve impressive results, including:
[CASE STUDY] A Melbourne couple who just secured a positive cashflow property for $200,000 under the asking price... and then got 16% off the asking price of another!

REVEALED: Two Specific Areas in YOUR State set to BOOM!
Get a HEAD-START ADVANTAGE as we reveal TWO SPECIFIC AREAS in the State that are set to outperform the market over the next couple of years – and that most property investors don't even know about… yet!
Using leading-edge market forecasting techniques, these hidden boom locations will be REVEALED FIRST AT THIS EXCLUSIVE EVENT. We won't be publishing them afterwards, so you must attend to find out where they are!
(PLUS - You'll also learn about locations you need to avoid like the plague... If you hold property in these areas, you need to get out fast!)

Systems to CREATE YOUR OWN CAPITAL GROWTH!
Rather than relying on "hope" or "the market" to deliver strong capital growth, smart investors leverage active value-adding strategies like renovation and development to create their own capital growth. 
You'll see how these techniques can be used to massively accelerate your wealth-building activities.
Just one of the many success secrets you'll be trained in is our "33% rule" - a simple technique that reveals whether adding value to a property will be profitable, before you buy it! 
Through real-life case studies you'll see how ordinary Aussies are using these techniques to BREAK FREE from their day job in a surprisingly short timeframe - including:
[CASE STUDY] How a purchasing officer went from simple renovations to taking on multi-unit developments in just 5 ½ years!
[CASE STUDY] How this ex-IT consultant quit his job after just 4 property deals in olnly 5 years, and now makes OVER 7 figures from his property developments…
Everyday Investors. Extraordinary Success.
Everyday Investors. Extraordinary Success.
"With over 4.3 million dollars in profit generated… the lifestyle I've got and how I can provide for my family is very, very different from what it was!"
James M, SA
"This has really changed my life! I'm no longer an employee. I do the things that interest me... I just love it - it's fantastic!"
Adam B., WA
"Since implementing the strategies we learnt at Results Mentoring, we were able to quit our jobs at age 28. Our portfolio is now over 100 units!"
Kevin & Daniella, VIC
"I have achieved the ability to live off property! My skills have allowed me to earn a 7-figure income. Results Mentoring has given me a new life. I'm free!"
Jason E, QLD
"I don't have a day job anymore - so our property investing fully supports our life and has really replaced my income."
Axel P, NSW
"I was able to leave my job, and now I do property investing and developing full time. It's a great feeling!"
Zoltan C, VIC
Who Will This Workshop Benefit Most?
You'll get the most from this special event if you are willing and able to take action to implement the information, strategies and techniques that you'll be taught.
As such, this event is for you if:
Who is this event NOT for?

Those looking for a "get rich quick" scheme should stay away. As should anyone who believes that substantial wealth can be created without any real application of effort.
If poor financial discipline is the reason you're not getting ahead, then don't expect a "silver bullet" to solve bad financial habits ...although if you're open-minded and prepared to change, then we'll provide tools and techniques that can help.
But if you're not willing to take on new ideas, then this unique event isn't for you. But if you're not willing to take on new ideas, then this unique event isn't for you.


You've made a conscious decision to create a better life for yourself and your family, and see property as the investing strategy to achieve this

You're looking for property investing strategies and techniques that actually work in today's market

You want greater clarity about today's market in order to make better investing decisions, avoid costly mistakes, and build a profitable property portfolio quickly

You have savings of $40,000+ OR equity in your own home or other investment property

You're currently in regular paid employment or self-employed with an income of $80,000+

You plan to purchase a property within the next 12 months

MOST IMPORTANTLY: You regard your financial future as so important that you will make time in your schedule to commit to taking action!
How Could Your Life Be Different…
Over the past 9 years, our members have purchased more than $450,000,000 worth of real estate, using our ground-breaking research and practical investing methods.
Many of the everyday Aussie investors we've trained have used property to achieve a lifestyle they'd never thought possible, such as:
Many of these investors started by attending an event just like this one.
If you aspire to escape the rat race and achieve a similar lifestyle, then you owe it to yourself to attend this unique Financial Freedom Summit!
Julie T. (WA) – a solo mum who used commercial property, residential investments and property development to become financially independent
Nora S. (Vic) – who started with little investing experience and now runs her own multi-million dollar property development business
Andrew V. (NSW) – who chucked in his job after completing our program, to become a full-time property entrepreneur
Kurt M. (Vic) – who went from chippie to full-time property developer
Amanda M. (SA) – who quit the rat race to become a full-time developer
Tuo D. (Vic) – now a full-time developer undertaking subdivision projects worth millions
Don W. (Qld) – graduated from small "hobby" investments to becoming a full-time property entrepreneur (and now spends months on Pacific holidays with family)
Jason C. (Vic) – resigned from his job to become a full-time investor involved in large-scale property projects
Sharon L. (ACT) – quit her government job to become a full-time property entrepreneur
Margaret W. (SA) – became a full-time property entrepreneur with investments in Australia and the USA
Adam B. (Vic) – teamed up with his mum to become a full-time developer with his own award-winning construction company
Kathryn O. (SA) – applied smart property strategies to go from working mum to full-time developer
Simon H. (Qld) – used joint ventures and subdivisions to quit his consulting job
Tiew Sing T. (Vic) – left work to become a full-time developer
Leanne S. (Vic) – an ex-"postie" who now uses joint ventures and property development to fund her lifestyle
Craig M. (WA) – who created over $1M in profits through property development joint ventures and went on to become a full-time property entrepreneur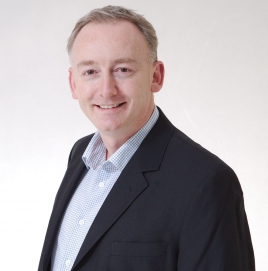 A highly experienced investor, Simon has been investing in property for over 15 years using a broad range of strategies including positive cash flow, renovations, property development and commercial properties, both within Australia and overseas - and is currently involved in over $20M of property deals.
Simon's opinions on the property market and real-world investing
strategies feature in Your Investment Property magazine, Smart Property Investment, Channel7 News at 6, Kevin Turner's Real Estate Talk, and Property Observer. He is co-author of critically acclaimed property book The Real Deal, CEO of Results Mentoring - the home of Australia's premier mentoring service for property investors, and a Director of Property Predictions – Australia's leading innovative market analysts, specialising in accurate property market forecasts.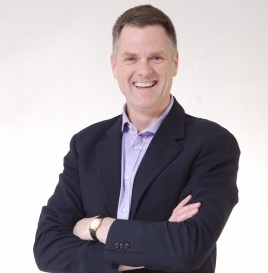 With a breadth of property investing experience spanning 20 years, Brendan's expertise covers a multitude of investing strategies including growth properties, renovations, positive cash flow, industrial properties and multi-million-dollar property development.
Brendan supports like-minded property investors as a Director of
the RESULTS Mentoring Program - Australia's leading and most comprehensive Property Investing Mentoring Program, helping thousands of property investors make better buying decisions and achieve more secure financial futures.
In recent years, understanding the value of being able to read individual property markets when making buying and selling decisions, Brendan co-founded Property Predictions, a leading independent property market analysis organisation. This organisation offers property investors unique insights into the thousands of property markets across the country, and has historically been 90% accurate in forecasting the direction of suburb median price movement.
Brendan co-wrote "The Real Deal: Property Invest Your Way to Financial Freedom", published by Wright Books. He writes articles in Your Investment Property magazine and other property media, offering expert insights into the Australian property market and the most appropriate property investing strategies for today.

Brisbane, QLD - Saturday 14 September
Quest Kelvin Grove Apartment Hotel
41 Ramsgate St, Kelvin Grove
Parramatta, NSW - Saturday, 21 September
Park Royal
30 Phillip St, Parramatta
Sydney, NSW - Sunday, 22 September
Hyde Park Inn
271 Elizabeth St, Sydney
Melbourne, VIC - Sunday, 29 September
Seasons Botanic Gardens
348 St Kilda Rd, Melbourne
Adelaide, SA - Saturday, 12 October
Hotel Grand Chancellor
65 Hindley Street, Adelaide
Please know that information about our products and services, including the opportunity to participate in the award-winning Results Mentoring Program, will be made available at the end of the evening should you wish to continue your learning with our support to accelerate your property investing.
© Copyright Results Mentoring Pty Ltd. All rights reserved. This free resource is provided by Results Mentoring Pty Ltd (ACN 116 115 667).
Please Note: No remuneration has been offered to any students in return for appearing in the videos on this page and sharing their story or providing written testimonials. These are the students' stories in their own words. Comments relating to profits, timing and transaction details have not been verified by Results Mentoring. As property market conditions and individual circumstances are constantly changing, investment income, values and equity positions may also change on a daily basis. Past performance is not indicative of future results, and property investing outcomes may vary depending on the individual's goals, financial situation or other circumstances. All investing entails risk, including the risk of financial loss.
Results Mentoring Pty Ltd does not hold an Australian Financial Services License and does not purport to offer or provide financial advice. The information contained in this website and related events, videos, audio files, e-newsletters or other materials does not constitute specific financial, accounting, tax, legal or other similar type advice. We strongly recommend that you liaise with your own financial, legal, accounting and other advisers to ensure that the concepts contained herein can be tailored to your specific needs. Results Mentoring Pty Ltd does not accept liability for any loss, damage or expense incurred by you if you rely on or utilise any of the methods, techniques or ideas discussed within this resource, website or related materials.